Contact us
TEL拢潞+86 015013124686 015913117638
Add拢潞Big stone Town Panyu Zone Guangzhou City China
E-MAIL拢潞znaisheng@163.com
cairezhi@163.com
TATTOO Kit YLT-42
Date:2013-04-02 10:04:33 Clicks:



【Number】:YLT-42
【Size】:23*16*15cm
【Material】:10pcs/box
【Weight】:2.7KG
【Description】: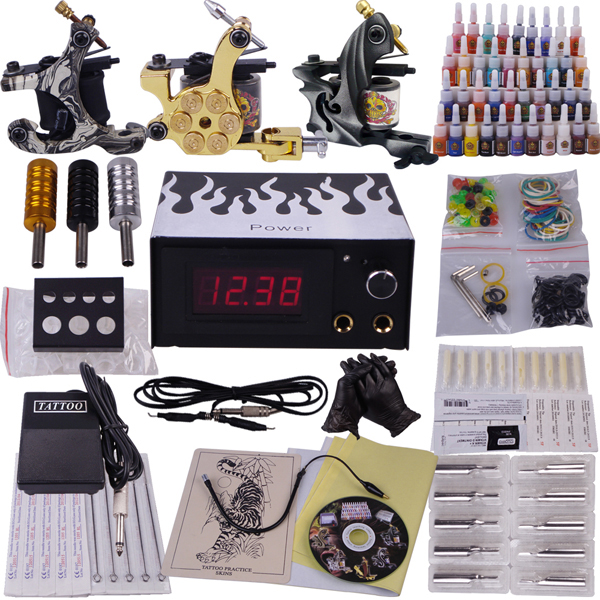 1/3 professional NEW stable tattoo machine One bag of ointment
2/5 Brush Cleaning Brush
3/One high quality more SAFTY power supply
4/1 high quality tattoo light to get more lights for your tattoo
5/20 pcs disposable tattoo tips
6/100 ink cup
7/You will receive a 4-part stencil paper to trace your designs onto a stencil and apply to the skin.
8/50 premium black nipple-style grommets,50 rubber machine o-rings,50 tattoo-machine rubber bands
9/1 steel Cup holder
10/3 non-slip professional tattoo machine grips.
11/1 Clip cord
12/foot pedal controller
13/50 pre made sterile tattoo needles.(3,5,7,9RL)x5,(5,7,9RS)x5,(5,7,9Magnums)x5
14/1 set of 40 color inks
15/One bag of ointment
16/1 Pair quality latex tattoo gloves - Great for hiding ink and blood, these black gloves are a must have!
17/1 CD
18/4 pcs of disposable tattoo grips
19/10 different- size Disinfection 304 Stainless steel tips , Size: 3-5R 7-9R 11-14R 16-18R 5M 7M 9M 11M 13M 15M .

Related Products: